Product
FirstBit Accounting
Complete and flexible accounting software accredited by the UAE's Federal Tax Authority.

Product
FirstBit Accounting
Complete and flexible accounting software accredited by the UAE's Federal Tax Authority.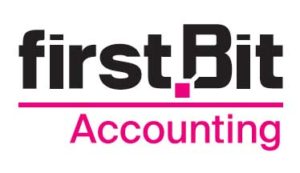 The #1 accounting software In the UAE for those who are looking for more than just basic accounting. Manage all of your financial, tax, payroll, and inventory information in a single solution.
Advanced and flexible accounting software available as either a cloud or on-site solution. By combining flexible deployment options, modern accounting best practices, compliance with the UAE's VAT and Labor Law regulations, inventory management, and payroll features, FirstBIT Accounting offers businesses full control over their operations.
Features
Tax accounting
Automatically generate a VAT return using the UAE format with complete tax compliance and a tax audit. Your VAT201 and FAF file are just one click away.


Finance
Advanced payment terms management and post-dated cheques (PDC) accounting will help you to avoid cash gaps.


Inventory management
Track item characteristics, batches, serial numbers, and expiration dates. Eliminate errors by using label printers and barcode scanners. Transfer your inventory to different locations – where it is needed. Use the inventory reservation feature to allocate goods against a customer's order.


Multi-company, multi-warehouse, and multi-currency
Set up more than one company, transfer quantities between warehouses, and trade in multiple currencies. Avoid hassles and get a complete overall view in just one system.


Import - export
Handle even the most complicated cases with ease and confidence such as reverse charge calculation on imports, customs declarations entries, and recording of VAT for advance payments.


Payroll calculation
No need to calculate salaries in excel or in 3rd party software. Keep your employee documents data and expiration dates in one place. The payroll module will automatically calculate all monthly accruals and allocate end-of-service provisions for your employees.


Sales
Create sale orders and quotes. Track gross profit, total sales by product, customers, and salespeople. Control payment terms and accounts receivable.


Purchase
Control minimum stock balances, manage your purchase orders, and distribute additional expenses to the cost of goods. Control payment terms and accounts payable.


Manufacturing
Create BOMs, analyze your production inventory demands, and order material from your suppliers. Manage inventory transfers and cost of finished goods.


Accounting by departments, business activities, and projects
Use additional analytics while entering your transactions to get a 360 view of your operations. Get complete and unified financial planning for all of the projects that you are tracking.