Product
First Bit Contracting
ERP software is tailored to Contracting and Construction companies in the UAE.
Product
First Bit Contracting
ERP software is tailored to Contracting and Construction companies in the UAE.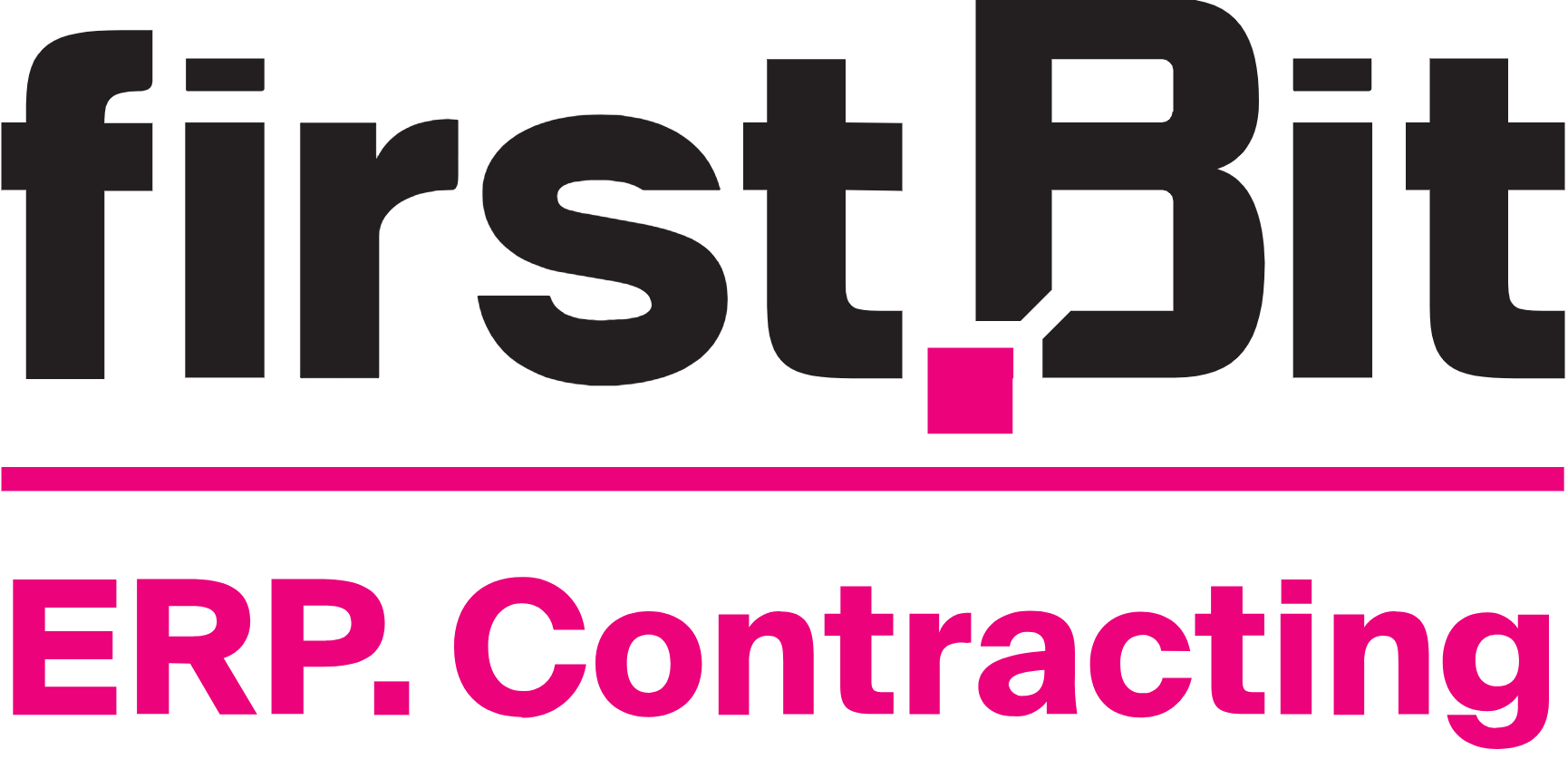 Streamline Your Business Processes with FirstBit Contracting ERP Software
It is technically advanced and secure, providing a turnkey deployment solution on-site or as a SaaS cloud service managed by First Bit. In both options, you will get access to all of the software's available features.
FirstBit delivered over 270 000+ projects worldwide, and that says a lot about their global success and reliability. Their product First Bit ERP Contracting has achieved widespread acceptance across the UAE.
Features
Project Costing
Upload BOQ for projects. Project's profitability, expenses tracking and desired output extraction. Material, labor costs and overheads allocation for projects. Material budget setup and control. Integration with contractor estimating software.


Accounting & VAT
Real-time project cash-flow monitoring. Project P&L, cost and revenue structure, project estimates versus actuals analysis. VAT report generated automatically as per UAE FTA's reporting standards. PDC checks issue and tracking. Profitability analysis for each project detailed to record/entry level. Automated construction retention amount and timeline tracking.


Reporting
Real-time reporting in contractor estimating software. Comprehensive reporting tool with ability to customize reports as per your layouts. Get information about current status of the company in one click. Information available anytime, anywhere.


Approvals & Collaboration
Easy and flexible custom approval process designer. Approvals for sales, procurement, HR, finance transactions. Custom alerts and notifications (emails, popups). Build-in messenger for transactions and projects for inter-company communication.


HR & Payroll
Daily Time cards record for each employee or excel/csv files processing in bulk to understand your labor costs. Project-wise timesheet with automatic labor cost calculation. Payroll calculation in compliance with the UAE Labor Law. Payslips & WPS.


Procurement
Procurement requisitions from sites. Consolidated view of what was ordered, what is in transition, what was received in one screen. Materials and inventory orders, purchase, transfer and consumption. Material limits tracking and control.


Sales
Invoice creation based on % of project completion directly from the software. Accounts receivable aging and control. Construction estimating & quotations creation, revision and tracking of changes history. Contractor estimating and progressive Invoicing.