Product
Bitrix 24 Portal
Integrated. Simple. Powerful.

Product
Bitrix 24 Portal
Integrated. Simple. Powerful.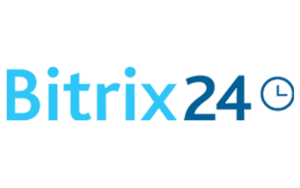 Bitrix24. Your ultimate workspace!
Corporate portal - this is the company's internal information management system designed for collaborative work on assignments, projects, documents, and effective internal communications. This software product will be implemented in your company's internal server or hosting. Designed for individual business process logic, interface, or integration with your existing systems.
Features
Tasks and Project Management
Bitrix24 includes a professional project management platform with tasks, projects, workgroups, Kanban boards, Gantt charts, and workload management. Time Management; Gantt Chart, Kanban Board; Employee Workload Management; Task Counters; Checklists in Tasks; Task Templates + Task Automation; Dashboards and Reports


Collaboration Tools and Workflows
Automatic creation of recurring tasks and tasks from templates; Multichannel contact center and helpdesk; Inbound and outbound call center; Customer helpdesk and ticket creation via e-mail; Custom workflow designer;


File Sharing and Document Management
Easy Document collaboration; Private & Shared documents; Document version history; Integration with external drives (GoogleDrive, Dropbox); Multi-user online editing; Public files; Creating & Editing documents Online;


Human Resources
Employee Engagement; Time management; Access permissions; Self-service; Organizational structure; Active Directory integration; Employee Absence;


Calendar and Planning
Personal & Project Calendars; Meeting Planner; Minutes of meeting log; Meeting room booking; MS Outlook, Google calendar sync;


Mobile app
Mobile tasks; Mobile documents; Real-Time communications; Schedule; Workflows; Notifications; Mobile Intranet;